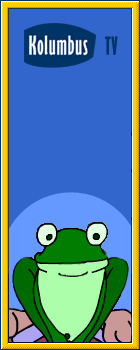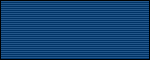 To use Hotel Goldfish, you need to have the latest version of Macromedia Shockwave player installed on your computer. If you don't have it yet, you can install it here.





Problems with Goldfish? Here you can find our help page and feedback form.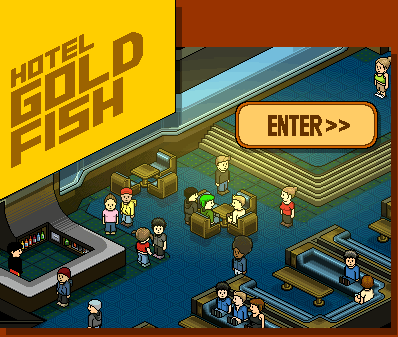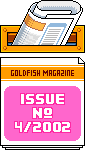 Mysterious Beta-Fish!

What is the mysterious Beta-Fish? The Goldfish Magazine reveals all secrets of Hotel Goldfish and guides you fishermen towards your summer vacation. A Hubu-themed race contest is going to be taking place every week throughout the summer where you can win some brilliant virtual goods worth up to ten euros! Read >>
Jump on the bus!
LITBDA (Life is the Best Drug Association) and Elisa Internet have teamed up to host a virtual drug information bus in Hotel Goldfish ... read more >>

Safe Chat
Have you read our safe-chat guides provided by the hotel management yet? If not, you can check them out in the right column to ensure you don't get into any trouble and have a safe visit while staying at Goldfish!

NOTE!
There is NO free furniture in Goldfish.
Do not share or change your password at anyone's request!

From Markka to Euros
Joining the rest of Finland, Goldfish entered the Eurozone on 1/1/2002. When buying Goldfish services, you will come across our new Euro prices in place of our old Markka prices. The prices range from EUR 0.36 (approx. FIM 2.14) and EUR 0.84 (approx. FIM 5.00) depending on which product you purchase.